About C.T. Vivian Foundation
The C.T. Vivian Foundation, Inc. is an Atlanta based non-profit organization. The Mission of the Foundation is to expand the legacy and vision of C. T. and Octavia Vivian through social justice initiatives centered around literacy, education, and the preservation of Black literature and history in order to advance and broaden our understanding of who we are, who we have been, and who we have the potential to be as African Americans and people of African descent.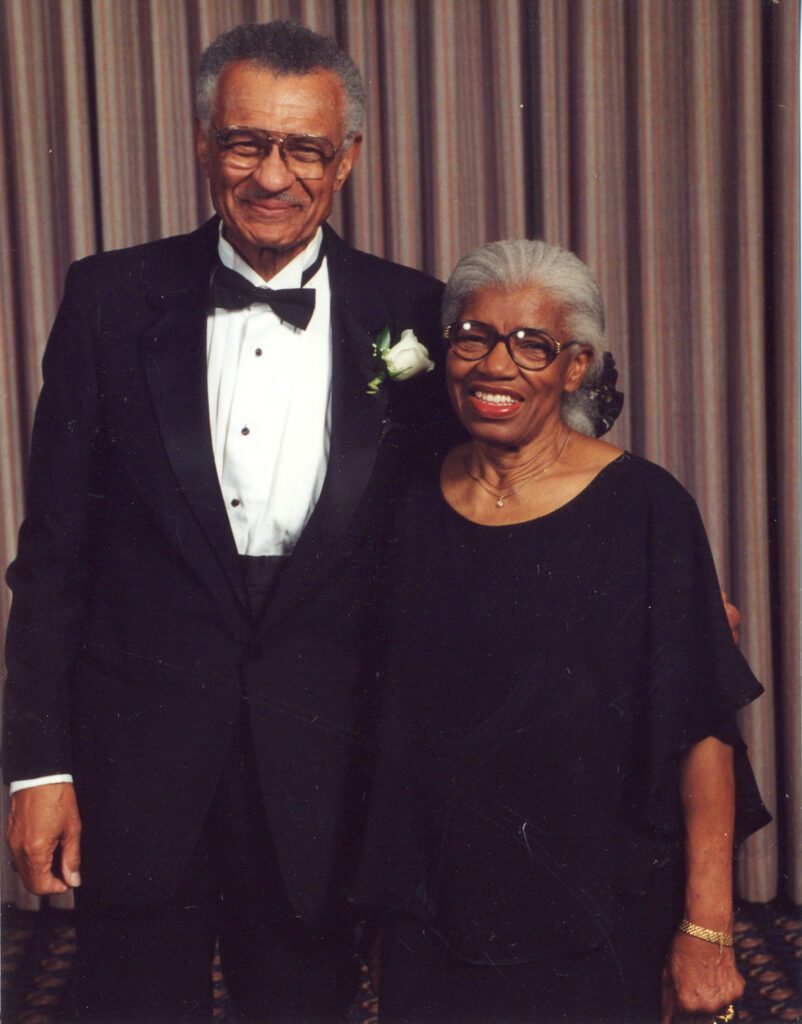 In 2012, The Foundation was incorporated in the State of Georgia and was founded in 2008 by Dr. C. T. Vivian. Dr. Vivian, a Civil Rights Activist, pioneer, and humanitarian, built a life and legacy of service and dedication to improving the quality of life for African American individuals and their communities.
The Foundation will contain a Library that was amassed over 30 years by Dr. Vivian and his wife, Octavia, as well as the personal book collection of Dr. Doris Derby of Atlanta GA. Many of the books were written and published in the 1700's & 1800's.
The organization's original Board consisted of George Andrews, then CEO of Capitol City Bank & Trust Company, Rev. C. T. Vivian, Dr. Deborah Johnson-Simon, a museum anthropologist, Henrietta Antoinin, then VP of Public Affairs, Atlanta Life Insurance Company and Rev. Gerald Durley, then Senior Pastor of Providence Missionary Baptist Church. Attorney Andrew Patterson filed the necessary papers with the Secretary of State.
On May 10, 2014, The Foundation Board sponsored its first, and thus far only fundraiser by paying tribute to the Life and Legacy of Dr. C. T. Vivian. The funds generated have been the seed money to firmly establish our organization. Funds have been used to inventory the over 6000 books from the Vivian and Derby collections, create our website and assist in finding a permanent Museum location. We are grateful to all our event Sponsors and in particular the Coca-Cola Company, our primary sponsor.
We are happy to announce that
a permanent location has been found
. In 2017 The C.T & Octavia Vivian Foundation Board entered into an agreement with the National Museum's Foundation and its CEO, Mr. Rodney Mims Cook to locate the Museum inside the
Rodney Cook, Jr. Park in Atlanta GA.
, which should open soon.
** The C. T. & Octavia Archives and Museum is in good standing with the State of GA Secretary of State and the United States Treasure. Its Federal Tax ID # is 46-2631841.
Thank you for donating books that are written by Black authors and or about the African American experience. We ask that your donated books be hard back (no paperback) and in good condition.
If you believe your book donation is greater than its retail face value, please have your donation professionally appraised by a certified, licensed book appraiser prior to sending your donation to C.T. Vivian Foundation. We are not licensed appraisers, nor do we recommend appraisers. We will acknowledge receipt of all donations in writing.