An operations specialist, DeAna was a regional trainer and developer of a comprehensive training manual for the South Central Region of Ford Motor Credit. She managed departments of up to 30 staff members and multi-million dollar budgets while simultaneously serving on the Board of 23 Ford Motor Company dealerships.
A seasoned professional with a commitment to service, DeAna is an Entrepreneur and Licensed Professional Counselor. She is a graduate of Spelman college and obtained her Master of Science in Clinical Mental Health Counseling from Mercer University. DeAna is the founder of "180 Counseling Practice", a thriving professional trauma informed counseling practice which utilizes Spiritual guidance as well as evidenced based approaches. She utilizes her professional skills to restore wholeness to those who are oppressed.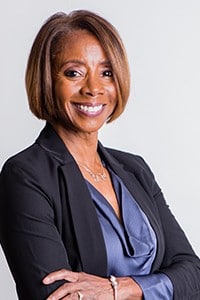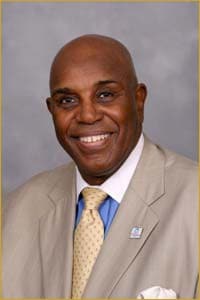 Dr. Gerald L. Durley was born in Wichita, Kansas. He grew up in California and graduated from high school in Denver, Colorado. A deep interest in improving the civil and human rights of African Americans While earning a Bachelor of Science Degree in Psychology, and serving as student government president, he became very active in the civil rights movement. After graduating, Dr. Durley became one of the first Peace Corp volunteers to enter Nigeria, West Africa. From Africa he ventured to Switzerland where he enrolled in postgraduate studies at the University of Neuchatel. Combining the disciplines of psychology and religion, Dr. Durley moved to Atlanta, Georgia and accepted the position as Director of the Counseling Center at Clark College (now Clark Atlanta University). He later became Dean of Student Affairs at Clark Atlanta University. His concern for families and children encouraged him to accept the Executive Directorship of the Head Start Program for Fulton and Douglas.
George Gary Andrews is currently Director of Institutional Development for Unity National Bank in Atlanta, GA. He is the founder and former CEO of Capitol City Bank & Trust, a bank which had several branches in Atlanta and offices throughout Georgia. Andrews started the bank in 1994, with the goal of providing minority small business owners with access to capital and developing strong ties with the urban community. He was educated at Booker T. Washington High School and Morehouse College in Atlanta, Georgia where he received both a meaningful education in academics and the sensitivity to serve his community. After college he joined Trust Company Bank until he began forging his dream of forming a financial institution dedicated to support the urban and minority community.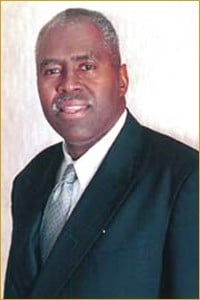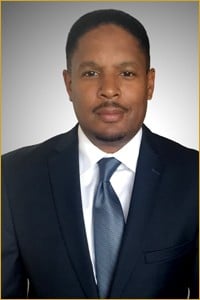 Wayne Overstreet is a 20-year Film and Television Executive and Co-Founder of GO Media Productions. GO Media Productions is a full-service company helping to invest into Georgia's film business and keep important post-production jobs like film-editing, sound design/music and special visual effects in Georgia. GO Media Productions provides state of the art infrastructure for film and post-production in Georgia by training a new generation of talent while cultivating growth in the industry and creating substantial employment opportunities for Georgia with an emphasis on providing avenues for the traditionally underserved.
Denise earned her BA degree from Clark College in 1982 and an MBA from Atlanta University in 1984. After working as a Sales Representative for the Clairol Company she began a small business, Computer Ed, which taught computer technology and basic programming skills to thousands of private school students in the Atlanta GA area for 17 years. For the past 15 years Denise has worked as a Sales Representative and Sales Manager for Variety Fundraising, LLC, a fundraising company that she also began. She has worked with the Fayette County GA NAACP. She is the mother of two and is married to Attorney Carlton Morse, Jr.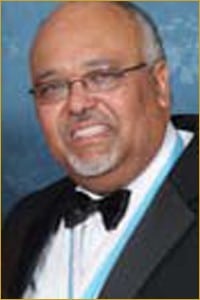 Attorney Patterson was born in Cotton Plant, Arkansas. He is the son of a Presbyterian Minister and a teacher. His family relocated to Savannah, Georgia. He was educated in the public school system of Savannah and was graduated Valedictorian of Alfred E. Beach High School. He graduated from Fisk University with honors with a major in history. He matriculated at Harvard Law School. He was one of the founders of the Harvard Black Law Student Association. He graduated from Harvard Law School in 1968. He is a member of the Board of Trustees of the Louisville Presbyterian Theological Seminary, Louisville, KY, Penn Cultural Center, Frogmore, SC, Leadership Atlanta, the board of directors of The Heritage Fund of the Atlanta Medical Association, Inc. Chairman of the Legal Redress Committee of the Atlanta Branch of the NAACP, Kappa Boule.
His practice focuses on general corporate issues, mergers and acquisitions, corporate finance, healthcare, corporate internal investigations, public/private transactions, and business litigation.
Mr. Coleman served as the City Attorney for the City of Atlanta under former Mayor Maynard Jackson from 1990 to 1994, where he supervised approximately 35 lawyers and provided daily advice to the City Council and the Mayor. Mr. Coleman also served as a principal attorney for the City of Atlanta during negotiations of several agreements concerning the 1996 Olympics.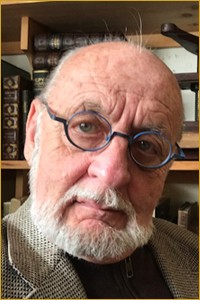 Dave began his career over thirty years ago making the transition from book collector (African American Studies) to Dealer. He most enjoys finding and placing with libraries and institutions. He has contracted with the Atlanta History Center, sold material and provided institutional appraisals including Emory University, University of Georgia, Auburn Avenue Library on African American History and Culture, Atlanta History Center, Georgia Institute of Technology, Atlanta Public Schools and Tulane University. He has appeared three 2010 episodes of the Discovery Channel's Auction Kings. Born in Laramie, Wyoming and raised in the Southern Appalachians. Undergraduate degrees in English and History. Earned graduate degree in Social Work. He has traveled extensively in Africa and the Caribbean.
He consulted and helped to build the personal library of Dr. C. T. Vivian.
Janice specializes in commercial lease management and formerly served as general manager under the brokerage management division for Capitol City Bank and Trust Company. With close to a dozen board memberships and a various community and non-profit affiliations, Janice schedules time to work with Georgia Toastmasters. She is one of the leading organizers of Capitol City Bank and Trust Company Legacy Builders Toastmasters Clubs. Currently she serves as a corporate liaison for their Atlanta, Augusta, Albany and Savannah Toastmaster clubs.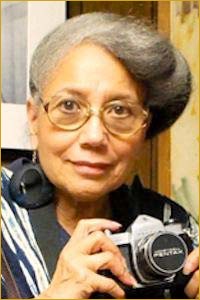 ARCHIVIST (1939-2022)
MEMBER EMERITUS
Dr. Doris Derby, PHD., is an activist, documentary photographer, filmmaker, and retired adjunct associate professor of Anthropology at Georgia State University (GSU), author, exhibitor, speaker and art collector. She was active in the Mississippi, Georgia and Alabama Civil Rights Movement, and much of her documentary photography work reflects themes of social justice, civil rights, culture, racism and activism of African-Americans during that time. She was a working member of the Student Nonviolent Coordinating Committee (S.N.C.C.), co-founder of the Free Southern Theater, and later, the Founding Director of the Office of African-American Student Services and Programs (O.A.A.S.S.P.) at GSU from 1990 to 2012. Dr. Derby's photography has been exhibited throughout the United States, in France and the UK. Her photographs have been published extensively in magazines, newspapers and books, for example, in Hands on the Freedom Plow: Personal Accounts by Women in SNCC, to which she also contributed an essay about her experiences in the Mississippi Civil Rights Movement. She has a newly released book of her photographs and poetry.
Dr. Derby lives in Atlanta, Georgia with her husband, Bob Banks, an actor and retired Army Veteran. They are both active leaders in their community and members of local and national organizations.
Dr. Derby's personal book collection, which contains over 1600 books by and about African and African-Americans, will be included in the CT & Octavia Vivian Museum and Archives Library.
Coleman is currently a Captain in the United States Air Force and a graduate of the United States Air Force Academy. Since entering the military in 2014, he has served in several capacities, supporting counterterrorism operations in the Middle East, counternarcotics efforts in Latin America, and humanitarian relief/disaster responses in Central America and the Caribbean, as well as advising foreign militaries in Southeast Asia. Coleman is the grandson of Dr. C.T. Vivian, as well as the son of DeAna Jo Vivian, Executive Director of CTOVMA.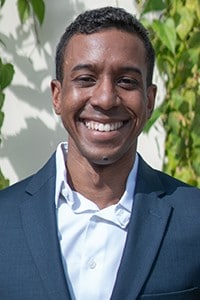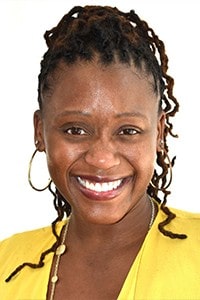 Educator and Licensed Professional Counselor
Larri Denise Rose is an Atlanta native and graduate of Benjamin E. Mays high school. She earned a Bachelor or Arts degree in Psychology and a Masters of Science degree in Professional School Counseling from Mercer University. Larri has worked in her field as a Professional School Counselor for 10 years; working 7 years in Clayton County Schools and now in the virtual arena for the past 3 years. Larri is also a National Board Certified Counselor and a Licensed Professional Counselor as well. Larri is a dedicated wife and mother to her 3 children. Larri has a heart to serve others. She founded a youth mentoring group called GRACE Girls in 2013 for young female teens. She now serves on the board of the C.T. & Octavia Vivian Museum and Archives non-profit organization. Larri is the maternal granddaughter of the Dr. Reverend CT Vivian and Octavia Vivian. Larri has a strong desire and passion to preserve legacy and empower the community through advocacy and service.
Thank you for donating books that are written by Black authors and or about the African American experience. We ask that your donated books be hard back (no paperback) and in good condition.
If you believe your book donation is greater than its retail face value, please have your donation professionally appraised by a certified, licensed book appraiser prior to sending your donation to CTOVMA. We are not licensed appraisers, nor do we recommend appraisers. We will acknowledge receipt of all donations in writing.